HEALTHY AND HAPPY, AT HOME AND IN THE OFFICE
The drive for business success can lead to long hours of sitting and too much devotion to personal electronic devices, bordering on addiction. There's a high price to pay for that busy, 24/7 lifestyle, including stiff muscles, back pain, headaches, and mental/physical burn-out. These consequences can negatively affect your company's bottom line.
Let us guide your team to seek healthier workspaces and happier mindsets to take home with them at night. Through workshops, team-building and personal guidance, you can help us design a balanced action plan – custom-made for your unique business and your team of employees.
Rewilding Drum emphasizes reconnecting with nature, choosing less-processed foods, and using natural movements to feel more comfortable and become more fit – at home and in the office.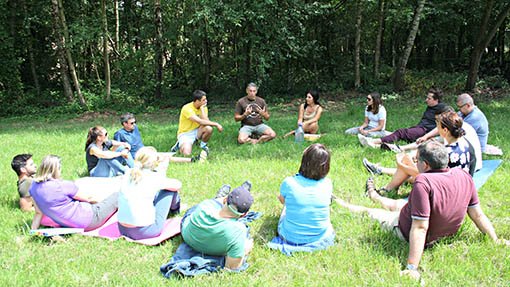 A healthy mind and a healthy body are the key to happy employees that can deliver effective and efficient work. With a backpack full of experiences as explorers, Rewilding Drum offers:
Workshops and Teambuildings
We do workshops and teambuildings on one or more of the following rewilding subjects:

how to eat a healthier and more natural diet,
how to move more naturally,
introduction to bushcraft and survival skills
Rewilding Lifestyle Experience: a day long workshop covering all the above and deconnection and reconnection
Keynote speeches
We give presentations and keynote speeches, based on experiences and lessons learned during my adventures and expeditions and as a Rewilding Lifestyle coach.
B2B Consulting

High blood pressure, obesity, burn-out, bore-out, are only but a few of the modern society's illnesses with a devastating effect on  the work floor.  Taking care of the different aspects of diet, movement, disconnection and reconnection is beneficial for employers and employees.
All this can be done at your office or at a chosen location through a team-building workshop or a coached course. 
Every business is unique, and so is your specific rewilding program, which can be molded to fit your company's time frame, your needs and circumstances, your areas of interest, and your employees' level of fitness.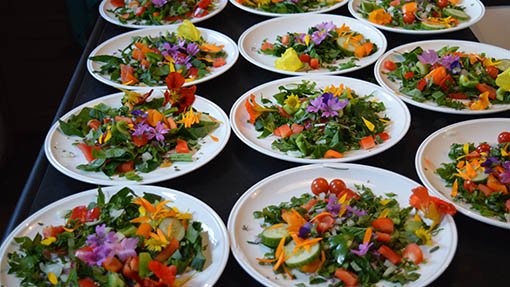 Like a blank canvas,
you can help us design a custom program that addresses your concerns.
Contact us at hello@rewildingdrum.com for activity ideas
and together we adjust these programs to your company.