Becoming a Hunter-Gatherer
A couple of years ago, my former (and last) employer came into difficult financial waters, sending my head spinning with plans for some kind of alternate career. But I knew that the time had come to put all my projects, adventures, skills, education, and experiences together and finally do what I always wanted: explore the planet, meet inspiring people, live the rewilding lifestyle, and inspire others to learn from this hunter-gatherer-based lifestyle.
Apart from the sometimes very complicated business and commercial aspect of it, I felt pretty well prepared for this new direction. My one problem was that, except for all the theoretical knowledge I had from hunter-gatherer societies, I had never really hunted or fished.
It was time for me to master the practical side of the hunting and gathering, as well. So I went, yet again, to do a bunch of courses, certifications, and exams. A couple of people helped me immensely to get these tasks done. In the fall of 2017, I finally was ready to start hunting. Depending on where on the globe you live, this might be a big deal, a small deal, or even no deal at all.
But, as you might know, hunting, gathering, and fishing in the Benelux (Belgium, Luxembourg and The Netherlands) is far from obvious. It's expensive, complicated, heavily regulated, and not well-perceived by a growing part of our (disconnected-from-nature) society.
Despite all of the efforts, my own hunting and fishing experience is still not complete. I know you don't become a seasoned hunter/fisher overnight, and for me, there were some frustrations waiting around the corner. As a rewilding lifestyle coach, I believe that rewilding is possible anywhere, even in the most crowded and overpopulated places on earth. I felt I needed to quiet that annoying little voice in my head that was telling me how much easier it is to hunt and gather in a place like Alaska. I needed a positive boost.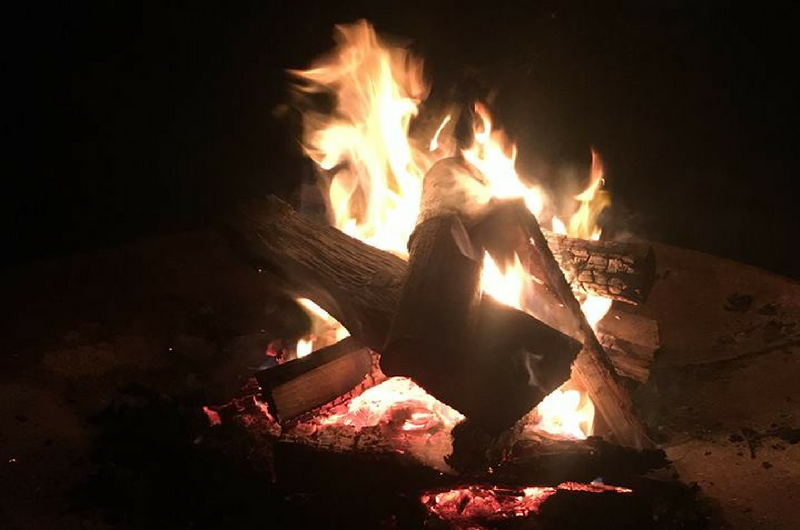 Invitation at the right moment
Then, the right man appeared at the right moment: photographer and Fuji ambassador, Bert Stephani. He was a client of mine (who became a friend), who worked intensively with me for about 13 weeks to transform into a strong, happy, wild, and free human being. The results were more than excellent.
Bert wanted to travel to The Netherlands to portray Dutch hunter Eduard Van Adrichem with his photographs. He invited me to go with him because he felt like Eduard and I would get along pretty well.
After a 2.5-hour drive, we arrived at Amstelhoek in Holland. We were warmly welcomed, and for the next 24 hours we would enjoy friendship, hunter's campfire stories and … delicious meals of wild boar and roe deer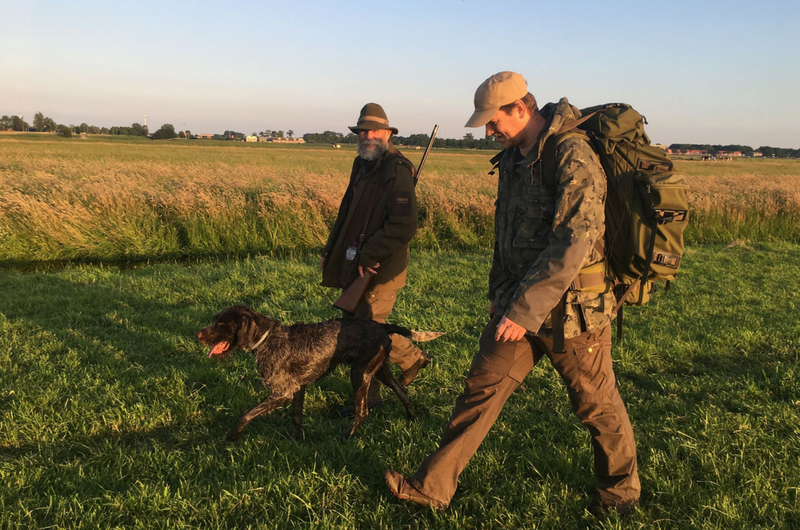 Eduard Van Adrichem
62 years young, Dutchman Eduard Van Adrichem is a seasoned and weathered outdoorsman who is one of very few who makes his living from hunting.  
Eduard manages the hunting areas around local farms, and he also coaches people wanting to become better at hunting. At first, it was all a bit puzzling, being on a hunt just a couple of kilometers away from an international airport on one side and downtown Amsterdam city on the other side.
Of course, Eduard knows there are more stunning and abundant hunting place in the world, The Rocky Mountains, Norway, Scotland, etc., but then again, he doesn't care. He has been hunting here since he was a kid, and he feels connected to his Dutch polders. He knows every corner; he knows where the animals are.
Living the Rewilding Lifestyle
Spending time with him and his lovely wife made me realize that Eduard as a very philosophical man. He might look tough and rough on the outside, but the true Eduard is as spiritual as one can be. He lives "rewilding" in every sense of the word. He has spent the better part of his life outdoors; he eats what he hunts; and he is connected to his polders physically and mentally.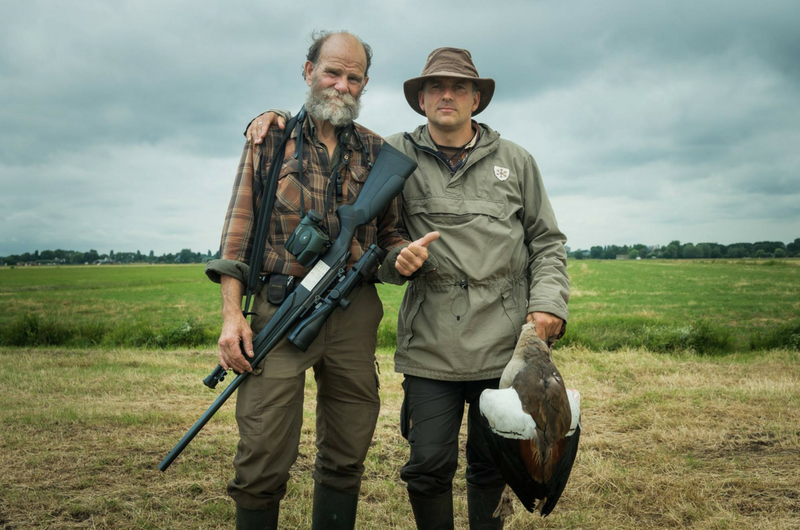 Lessons learned from Eduard
For those who want to initiate themselves into the world of hunting and fishing, many of Eduard's lessons are similar to those of Rewilding Drum:
Be happy with the small things in life.
Know your environment and become part of it.
Live life to the fullest and hold on to your beliefs.
Hunting, fishing, gathering, and rewilding is a way of life, and you make the best of it, even if you live in a difficult area for these activities.
It's possible
Eduard reinforced my internal believe that the hunter-gatherer lifestyle is a state of mind and is still possible in today's society if you have the necessary creativity and willpower. I do believe we need more men and women such as Eduard.
Thank you Eduard, and thank you Jitske for making us feeling at home and for blessing us with your teachings. Thank you Bert for inviting me.
What about You?
Give us an inside perspective of your struggles and solutions when it comes to your rewilding:
Do you consider your local environment to be easy or difficult for boosting your personal rewilding process?
Why is it easy or difficult?
How have you been creative despite the limited resources you have?
Take care,
Bert