STRATEGIES TO RECOVER YOU NATURAL STATE:
HEALTHY, WILD AND FREE
in one day!
REWILDING LIFESTYLE EXPERIENCE
FIRST STEPS TO A RAT RACE PROOF LIFE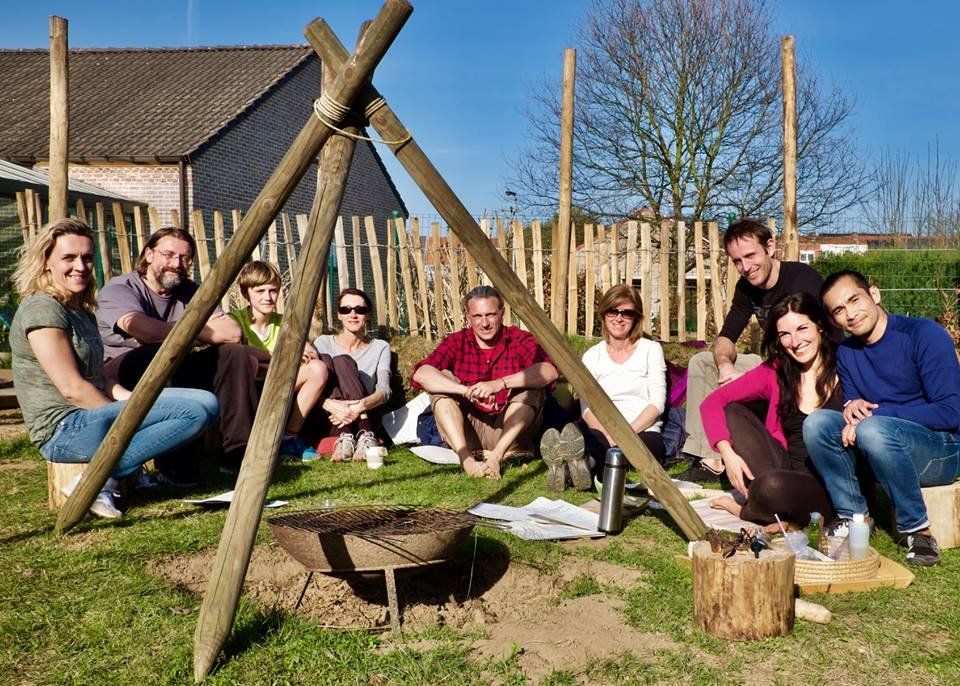 REWILDING LIFESTYLE EXPERIENCE
A DAY JOURNEY INTO YOUR WILD NATURE
Details
WHAT TO EXPECT
• Learn to distinguish the essential from the superfluous
• Discover the wellness benefits of disconnecting from technology for a few hours
• Learn to move in ways you never have before
• Experience the power of motehr nature under your feet
• Master simple bushcraft and other hunter/gatherer techniques to reconnect with nature and your inner self
• Discover and explore wild, healthy and 'real' food during our rewilding potluck
• Rid your closets and cabinets of toxic products
• Reconnect with your creativity by making your own personal care products from natural, raw materials
• Share your experiences and objectives with the members of the group
• Become part of a group of people with similar
interests and concerns
• All this, and much more
SAY AGAIN, WHAT IS REWILDING?
• http://www.rewildingdrum.com/eng/rewilding-wth-is-that/
INFO and REGISTRATION
Contact us for prices and dates for your private group
• hello@rewildingdrum.com
A more detailed briefing will be sent after registration, together with a free ebook "8 simple steps for achieving a more natural state" which you can read in preparation of the day.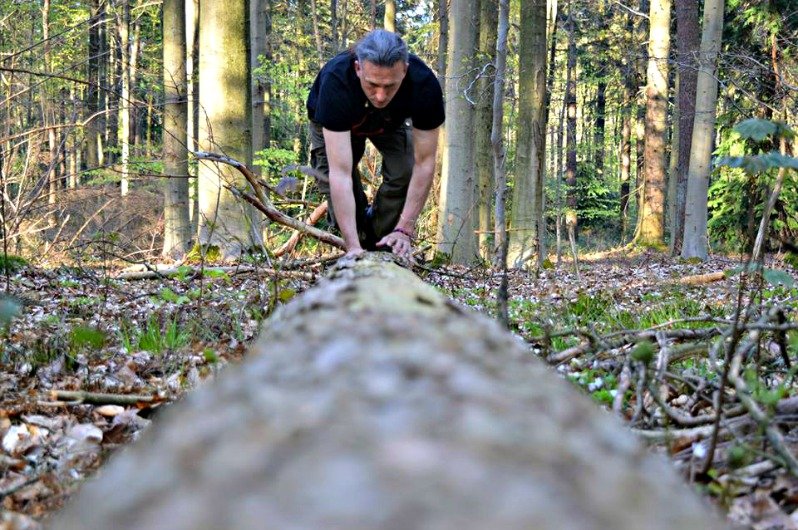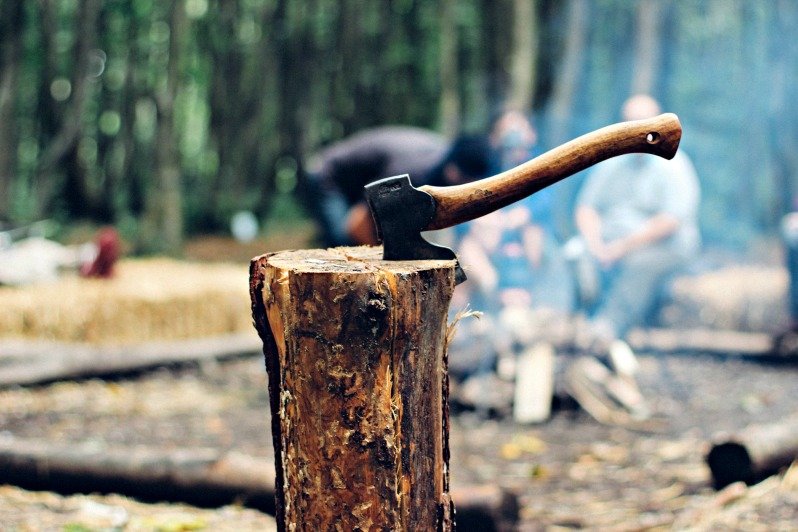 Learn how to create vibrant energy by choosing the right foods for our specie
Discover how natural movement can improve your life quality
Discover powerful mindfulness tools to release stress and enjoy the present moment
Reconnect with your wild nature by relearning how to listen again to your inner drum
Ik vond jullie Workshop geslaagd. Echt waar. Nooit gedacht dat ik zo stijf zou zijn in heel mijn lijf vandaag. Wat ik het leukst vond waren de fysieke oefeningen in het park en de natuurcosmetica en persoonlijke hygiëne. Jullie leggen het perfect uit hoe het allemaal moet en waarom.
Ik vind het heel moeilijk iets te zoeken wat ik minder geslaagd vond of wat beter kon want het was vanaf het begin tot het einde heel boeiend.
Er werd ook naar elkaar geluisterd en mee gepraat met ieder zijn verhaal. Heel belangrijk, omdat ik denk dat er toch sommige naar jullie workshop komen die op zoek zijn naar iets nieuws in hun leven. Er werd ook rekening gehouden met ieder zijn fysieke uithouding. Ik vond dat jij dat goed begeleide Bert. Heel motiverend.
Ik heb gisteren heel veel nieuwe dingen geleerd die ik ga meenemen op mijn avonturen. Altijd denkend aan jullie dan. Voorbeeld de survival kit.
Normaal train ik mij nooit voor onze avonturen, maar ik vond die oefeningen zo leuk dat ik ze nu met mijn kinderen en man ga doen volgende keer als we in het bos zijn. En dan nog eens bewust gemaakt worden over de kracht van planten. Ik vond het super interessant. Je deed dat heel goed Kiki. Rustig en met veel enthousiasme. Ik wist echt niet dat je zoveel uit een plant kon halen. Ik weet niet of een man zoveel interesse zou hebben in die planten maar ik denk dat elke vrouw dit wel boeiend vind. Gewoonweg een fantastische workshop.
Blij dat ik er bij was.
Kim Broux
If you feel like you're in a tight box, endlessly running but going nowhere, your stress levels and anxieties are building up, then a rewilding day with Bert and Kiki might just be for you. We are all wild by nature. Somewhere along the way, we super-domesticate ourselves until we suffocate of the perceived comforts we put around us. Rewilding is not the extreme 'stay-off-the-grid', 'leave-me-alone-in-a-cave' mentality. It's about rejuvenation and reconnection with nature, taking advantage of nature's healing and being able to balance it with our modern lifestyles to what is right for us.
I appreciated the hands-on and practical day. I got to refresh my memory of physical movements I can do to de-stress. I acquired some new skills in basic outdoor survival. I learned about the rich tastes and nutrition packed food one can find in the environment and even how to make a shampoo! All of the above I can use and practice in my daily life. This can even be handy when going from day breaks to adventure holidays!
Thanks Bert and Kiki. I hope to see more people inspired and get into rewilding action!
Ian Roy Bea
RECONNECTION ACTIVITIES
RECONNECT WITH NATURE AND THE REWILDING DRUM TRIBE
Bushcraft & Survival Activites
Get off the beaten track for a day to disconnect from electronics and reconnect with nature while learning the basics of bushcraft and outdoor survival skills.
 Day Hikes
Hikes are tailored to match your group's interests and abilities. Bert and Kiki know which hikes are easiest, more difficult, most scenic, or offer the best opportunities to learn about rewilding.
 Other events
Different events are organized during the year, such as an introduction to archery, medicinal plants, and nature retreats.
Ready to discover your new lifestyle?
Book your place now!
Working together is easy.
Just send us an email via the contact form below to submit your booking.
We are looking forward to meeting you during one of our next activities!